How will Klev&Vera assist you in getting your Golden Visa?
Get in touch
Explain your case to us and the kind of investment you wish to make for your Golden Visa.
Send us the required documentation
Just hand over the documentation we will ask you for in order to prepare the application.
Let us manage the process from start to finish
We will take care of carefully compiling the case and submitting the application on your behalf.
Klev&Vera, your Golden Visa English speaking lawyers in Spain
Each case is unique, that's why our dedicated team will walk you through the whole process, starting by advising on the legal side of the investment, and ending with you and your family holding your residence card in hand, ensuring your investment is securely handled and all legal documents are properly filed under Spanish law.
Our law firm is made up of English-speaking lawyers who have years of experience in premium assistance helping to obtain residence permits for investors – the Golden Visa.
A premium service for a stress-free process.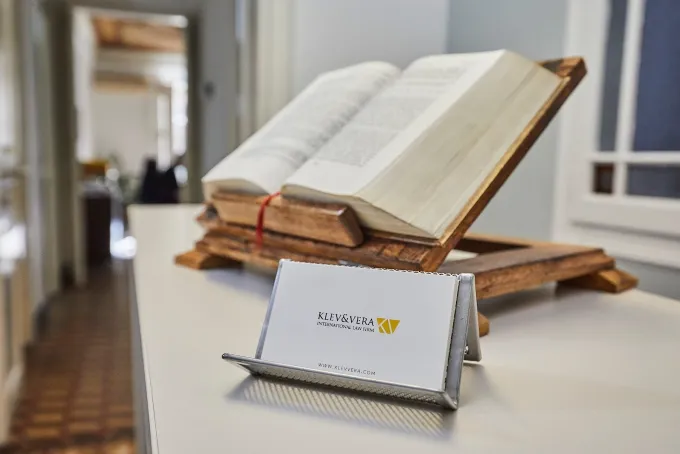 How can you get a Spanish Golden Visa?
What are the advantages of the Spanish Golden Visa?
• Fast-track procedure – 10 working days for visas and 20 working days for residence permits.
• Apply within Spain – Possibility to apply for your residency in Spain without leaving the country.
• Long Duration – Investors Residence visas issued for 1 year, Investors Residence Permits for 3 years, and renewals of the residence permits for 5 years.
• Skipping the minimum stay – you won't have an obligation to live in Spain to renew your residency, unlike holders of other types of permits. It can be a significant advantage if you have concerns about your tax residency.
• Freedom of travel in the Schengen area – with the Spanish visa or residence permit you can travel anywhere in the Schengen area with no extra paperwork to do.
• Right to work in Spain – as a Golden Visa holder you can work or run a business in Spain with no extra paperwork to do. Your adult family members can do it too.
Types of Investment for the Spanish Golden Visa
invest in financial assets
invest in financial assets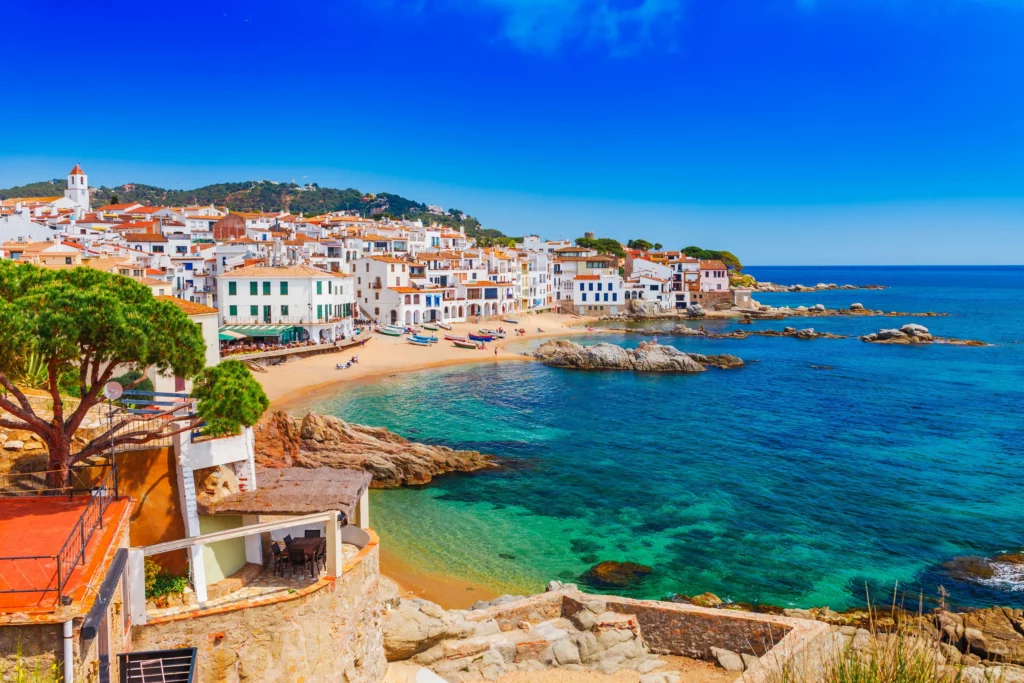 Invest in Real Estate
Investing €500,000 in real estate in Spain is by far the most popular way of obtaining a Spanish Golden Visa. You can read more about the property purchase process here.
Invest in Financial Assets
If you don't want your funds to be locked in the real estate market, which is slow if you need to exit, you can opt for investing in Financial Assets:
€1 million in bank deposits in a Spanish bank. You must be the only owner of the investment. We can assist you in finding the best conditions and the best returns on your deposit, including the maximum guarantees of return in case of the bank running into trouble.
€1 million in Spanish investment funds, closed-end investment funds or venture capital funds. We can assist you in drafting all the necessary contracts to ensure the safety of your investment.
€2 million in Spanish public debt. You must be the only owner of the investment, and you must hold it for at least 5 years.
This type of investment is certainly much faster to carry out, as soon as you finish the transfer of funds, the bank or financial institution, or the investment fund will issue a corresponding certificate and we can file your Golden Visa residence application.
Invest in Business
You can get your Golden Visa by investing in a business in Spain:
€1 million in shares/stock in Spanish companies with real business activity.
No minimum investment if you invest in a business project in Spain.
The Immigration Office will assess its impact on the general interest for Spain on a case-by-case basis; it takes into account:
Job creation.
Socio-economic impact on the geographical area where it will be developed – i.e. investing € 300,000 won't have the same impact in Barcelona and Cádiz.
Relevant contribution to scientific and/or technological innovation.
We will be happy to advise you on the viability of your application, and assist in every step, from signing the necessary contracts, creating the most suitable business structure, and obtaining your investor's residence permit.
What you need to know about getting a residency in Spain with property purchase
Do I need to buy the property first?

Yes, you need to complete the purchase process, and request an ownership certificate from the Property Registry as proof of your investment.

There is a possibility to get a provisional 6 months visa if the purchase of the real estate is still under way. However, it is very rarely used in practice, due to the strict requirements to provide:

A provisional contract of down payment – "arras" formalized in a public notary deed
A certificate of having deposited the necessary amount (minimum €500,000 plus the necessary taxes and expenses) in a Spanish bank.

Can I buy it with a mortgage?

Yes, but the mortgage can only be on the price of the property which goes above the minimum €500,000. We can advise you on the best conditions of getting a mortgage in Spain as a non-resident.

Can I buy the property through a company?

Yes, you can. You need to prove that:

The company is established in a territory which is not considered a tax haven under Spanish law.
You hold, directly or indirectly, the majority of the voting rights.
You have the power to appoint or dismiss the majority of the board of directors.

Can I buy the property with a different person?

Yes, the Immigration office recently changed its criteria, and now allows investments in a single property by different persons. Each of you must pay at least €500,000, and each of you will be entitled to apply for a Golden visa with your respective family members.

Do I need to pay taxes in Spain?

Every real estate owner must pay taxes in Spain. It includes the Municipal Land Tax (IBI), and your Personal Income Tax. The Personal Income Tax will depend whether you are a tax resident in Spain or not.

The tax matter tends to be rather complex, so we always recommend consulting with an expert tax lawyer.

What kind of real estate can I buy?

You can buy any real estate property, e.g., an apartment, villa, land, commercial property, garages, parking slots, etc.

Does it have to be a single property, or can I own several smaller ones?

You can own as many real estate properties as you wish, as long as the total value of your net investment makes at least €500,000.

Yes, you can. However, your residence permit is linked to you maintaining your investment. So if you sell one piece of your real estate property, you must buy another one, and assure that the minimum net value of your investment remains at least €500,000.
How to get a Golden Visa in Spain
KLEV&VERA International Law Firm
How to Get a Golden Visa Spain - KLEV&VERA International Law Firm
What our clients are saying
My wife and I are Americans that had visited Barcelona many times before deciding to live there. Our method of gaining residency was the "Golden Visa". Upon purchasing our property and returning to the United States to prepare for the move, we retained an immigration lawyer located in Barcelona to guide us through the process. We knew our biggest challenge would be gaining residency for my wife's 84-year old mother. When our immigration lawyer informed us that we should rethink our plans if our dream of moving to Barcelona was dependent upon gaining residency for my mother-in-law, we decided we needed an immigration lawyer that felt they could get the job done. We contacted the firm of Klev & Vera...which proved to be the best move we could have ever made. Working primarily with managing partner Anna Klevtsova, we were provided guidance and advice far surpassing that from our first lawyer. Anna and her team not only made the whole immigration process painless and simple, but provided a solid strategy on how we could gain residency for my mother-in-law as a dependent...a strategy that proved to be successful. The bottom line is that Klev & Vera provided step-by-step instructions on what we needed to do and what documents we needed to provide...and then proceeded to perform the laborious tasks that would have caused us much frustration and stress had we chosen to undertake them ourselves. They were very responsive to any questions we had and "held our hand" from the beginning of the process to the very end. And added bonus...there were no language communication issues. Those we dealt with at the firm were very fluent in English. We could not have been more impressed with this firm and highly recommend you contact Klev & Vera should you wish to move to Spain. You will find that allowing them to manage this exhaustive process for you will be well worth it for your peace of mind.
Klev&Vera is one of the greatest finds for our property purchase and golden visa projects in Spain. Having this reliable law firm headed by Anna as our legal consultant made our experience a smooth and enjoyable one. Her team was with us throughout our journey, making sure all tasks were accomplished on time and to our satisfaction. Highly recommended.

Klev&Vera, your English speaking lawyers in Spain.
Related news
Spain offers a wide range of options when it comes to obtaining a Spanish residence permit, the fastest and most premium of which is the Golden Visa, a program which grants you residency by making an investment in Spain. ...
The COVID-19 pandemic struck a blow for much of the global economy. Foreign Direct Investment (FDI) was no exception. FDI as a whole declined 42% with developed economies seeing the biggest decline. One exception to the degree of decline was… ...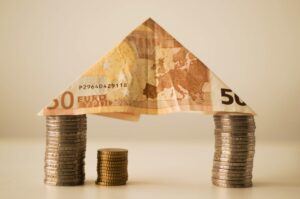 Investment in the Barcelona commercial real estate market has weathered the storm of COVID pretty well, especially when compared to Spain's other large market, Madrid. In the first half of 2021, Barcelona accounted for 80% of commercial real estate investments… ...