Litigation and Dispute Resolution in Spain
Finding yourself in a dispute that doesn't seem to have a solution can be a very unpleasant situation that may lead to impulsive or wrong actions. Solve your problem the best way by relying on professionals to seek a friendly resolution or defend your interest in court.
How will Klev&Vera assist you in resolving disputes in Spain?
Get in touch
Reach out using your preferred form of communication.
Explain your claim to us and show us your evidence
Let us know your case in detail, so we can fully understand the circumstances.
Let us negotiate on your behalf or file a lawsuit in court
Based on facts and experience, we will propose the best solution and protect your interests.
Klev&Vera, your Litigation English speaking lawyers in Spain
Each dispute is unique and can hide legal risks to the average citizen, that's why our dedicated team will start by getting a 360-degree comprehension of the circumstances, and will then walk you through the case so you can get a full understanding of the implications. We will then disclose all possible options, advise you on the recommended procedure and execute your preferred choice.
Our law firm is made up of English-speaking lawyers who have years of litigation experience all over Spain, defending international clients even in the most complex cases.
A premium service for a stress-free process.
Why choose a professional to solve your case?
Every year in Spain many people are unfairly treated, encountering difficulties due to differences or contractual disputes. Here at Klev&Vera we can help provide a clear, professional and cost-effective service to all clients looking for help with their litigation cases in Spain.
It happens sometimes that negotiation with your counterpart fails and you are simply left with no choice but to defend your rights in court. Our experts will work with you to understand the root of the problem and build a well-thought-out strategy for your litigation in Spain; this can sometimes mean competing in a trial, where we aim to always win. However, trials can be expensive and time consuming, and we do our best to carry out negotiations on behalf of all our clients to help obtain a favourable settlement.
Let our English-speaking lawyers listen to you and negotiate on your behalf, or file a lawsuit in Spanish courts. Klev&Vera holds extensive experience in litigation law of various kinds, and have helped hundreds of clients get the right results.
Litigation cases we are experts in
We help you to resolve disputes arising under sales and purchase agreement, recovering your down payment back and fighting for the hidden flaws that you might have found once the purchase has been closed. We also assist in Construction Law claims, such as construction defects, ten-year liability, construction contracts etc.
Eviction of tenants for lack of payment or breach of contract, squatters eviction, claims to recover security deposits for tenants, rights of preferential acquisition, etc.
Contractual Disputes - Breach of Contracts
Civil or commercial contracts, agency agreements, franchising, leasings, distribution agreements, early termination of contracts. We handle both bringing commercial claims and defending claims all over Spain.
Debt collection, we provide tailor-made services to retrieve money owed to our clients by their customers by means of litigation in Spain.
Business-Related Disputes
Disputes between partners, unfair competition, trade secrets, preliminary or permanent injunction, business-related fraud, and financial claims.
Cross Border & International Disputes
We help you to decide in which country you can file a lawsuit depending on the applicable international litigation rules, and if it is not Spain, we can refer you to one of our collaborating law firms abroad.
Enforcing Foreign Court Orders in Spain
Filing claims to execute foreign judgements in Spain. We will study the applicable international rules and conventions to make sure you get what is yours.
Claims relating to complex banking contracts – swaps, preference shares, subordinated debt, floor clauses, foreign currency mortgages, etc.
We can assist in discovering Spanish assets of your late family members, or assets in family and alimony litigation, as well as assets of your debtors in debt recovery claims.
If you consider that the will of your late family member is against the law, or that the other heirs violated your rights under your family member's will, we can assist you to defend your rights in court.
Unfair Dismissal and early termination claims, false autónomos or freelancers, employee liability, unfair competition, employment-related disputes.
Small Claims
&
Flight compensation
What you need to know about litigation in Spain
Litigation is always a challenge, it is costly and time-consuming. Litigation in Spain, in addition, can be very slow. Relying on the assistance of your English-speaking litigation lawyer can reduce the stress and maximise the chances of success.
How can I file a lawsuit in Spain?

Filing a lawsuit in Spain is a rather complex process. For small claims of up to 2,000€ in certain types of cases it is possible to file a claim in court directly by the claimant. However, in the vast majority of cases it is obligatory that the lawsuit is drafted and filed to court by a registered lawyer.

In addition, Spain is one of the few countries in the world that has legal officers called procuradores – "court agents". They act as intermediaries between registered lawyers and the courts, and it is obligatory that all communications with the court are done through them.

How much does it cost to sue in Spain?

The cost of a lawsuit depends very much on the applicable procedure and the claimed amount. Your lawyer will be able to provide you with an estimation of the cost of the legal fees, procurador fees, as well as any applicable judicial fees, depending on the subject matter of your lawsuit.

Does Spain have a small claims court?

There are no specialised small claims courts in Spain.
Civil Law cases usually start in the Courts of First Instance according to the procedure regulated in the Act on Civil Procedure (LEC). There can be three types of procedures:

Order for Payment (Juicio Monitorio): to claim payment of invoices or all sorts of debts based on documents that prove without a doubt the existence of the debt.
Oral Trials (Juicio Verbal): for claims under 6.000,00 € and other claims in certain matters, for example, a debt that can be argued, payment of rent or recovery of possession of the rented property, or against squatters.
Ordinary Trials (Juicio Ordinario): for claims over 6.000,00 € and other claims in certain matters, for example, protection of the rights of honour, unfair competition or intellectual property.

What is the limitation for claims in Spain?

The limitation periods are different depending on what Civil Law applies to the claim. The Civil Code of Spain and the Civil Code of Catalonia set different limitation periods, depending on the type of civil action you need to take.

The Civil Code of Spain, for example, establishes the following main limitations:

30 years for claims that relate to real estate property.
20 years for mortgage-related actions.
5 years for payment of alimony or payment of rent.
1 year for claims to recover possession.

The Civil Code of Catalonia, nonetheless, establishes different rules:

10 years for all claims except for those where a different limitation applies.
3 years for claims to collect periodical payments or services payments, or claims for extracontractual responsibility.
1 year for claims to recover possession.

It is important to speak to a lawyer to assess the viability of your claim and advise you on the limitation periods and applicable procedure for your court action.

Can I be sued by a foreign country?

In the civil area, theoretically yes, although it is very improbable, since it would be necessary for a foreign state to have established a civil relationship with a private individual in Spain. For example, let us suppose that the French state had leased a property to an owner in Spain and demanded that he carry out repair work on the leased property.

Can you represent yourself in court in Spain?

In Spain, litigants must be represented by procuradores – "court agents" and defended by registered lawyers, except in the cases of small quantity claims of up to 2,000€, or few specific types of procedures.

How long do court cases take in Spain?

It is very variable depending on the Court that hears the case, we can give you a very rough estimate:

Trials of First Instance, approximately one year.
Appeals before the Provincial Court (AP), approximately two years.
Appeals in cassation in matters of Catalan Civil Law before the High Court of Justice of Catalonia (TSJC), approximately two years.
Appeal in cassation in matters of Common Civil Law, before the Supreme Court (SC) in Madrid, between three and five years.

How long can a debt be chased in Spain?

Depending on the type of debt and applicable law different limitation periods may apply. We recommend you contact a lawyer as soon as possible to evaluate your circumstances. Please refer to "What is the limitation for claims in Spain?" section above.

What is the Spanish legal system like?

In civil and commercial matters it is regulated in the Act on Civil Procedure (LEC).

It is a requested jurisdiction, which means that a court or tribunal cannot grant something in a proceeding that has not been requested by the litigant.

What are the types of courts in Spain?

In civil and commercial matters there are four types of courts:

Courts of First Instance or Commercial Courts (Juzgados de Primera Instancia o Juzgado Mercantil), (which are courts specialising in the matter), made up of a single judge.
Provincial Courts (Audiencia Provincial), to hear appeals against rulings handed down in First Instance, made up of three magistrates.
High Court of Justice of Catalonia (Tribunal Superior de Justicia de Cataluña), to hear appeals in matters of Catalan Civil Law, composed of five magistrates.
Supreme Court (Tribunal Supremo), to hear appeals in cassation in matters of civil and commercial law, composed of five judges.

How do I file a lawsuit in Spain?

Lawsuits are submitted in writing to the competent court, signed by a lawyer and procurador.

The claim must describe the facts of the case, the applicable legal grounds and the request to the court or tribunal in the plea of the claim.

All documentary evidence that you have at your disposal must be submitted with the claim, as it is not possible to submit documents later if they are dated prior to the claim.

How long does it take for a case to go to trial in Spain?

The legal proceedings are initiated as soon as the application is filed. It can be done in a matter of a few days if you have urgency. However, the court proceedings are usually lengthy, depending on the type of hearing your case has to go through. Refer to "How long do court cases take in Spain?" question above for more information.

What is the role of a Spanish lawyer in litigation?

It is essential that the lawyer drafts the claim and is the main actor in the process, as he/she sends and receives all notices of the pleadings that are done in the process (claim, reply to the claim, appeals for reconsideration and review, procedural incidents, etc.), attends the Preliminary Hearing, debating the procedural issues before the judge and the parties, defining the disputed facts that must be the subject of evidence, proposing the evidence for the oral trial, attends the oral trial, questioning the parties, witnesses and experts and orally formulating the conclusions, and drafts, signs and defends the party in all the appeals. In summary, choosing a lawyer to defend you in court is a key to your pleading's success.

What are the costs of litigation in Spain?

The costs of the proceedings include legal fees, procurador's (court agent) fees, the fees of experts who have taken part in the trial and compensation to witnesses, if any. Some court procedures also require you to pay a court processing fee (tasa judicial).

Can I recover my legal costs if I win my case in Spain?

Yes, in Spain the loser pays the costs, but only if the claim is upheld in full. If the claim is only partially upheld, each party pays its own costs.

What are the rules of evidence in Spain?

The evidence admitted under Spanish law is as follows:

Documentary evidence – it must be provided with the claim and includes private or public documents, expert reports, e-mails, whatsapp correspondence, photographs, recordings, etc.
Interrogation of the litigants – it must be requested at the Preliminary Hearing and is carried out at the oral trial.
Experts' opinions – their intervention must be requested in order to answer the questions of the parties with regard to the reports they have issued; it is requested in the preliminary hearing and is carried out in the oral trial.
Witnesses – they must be requested at the Preliminary Hearing and examination is carried out at the oral trial.
Judicial examination – it consists of the judge travelling to the place where the conflict took place, it is requested at the preliminary hearing and is carried out before the oral trial. In practice it is agreed by the judge only in very exceptional circumstances.

What are the possible outcomes of a civil lawsuit in Spain?

There are three possibilities:

The claim is upheld in full, the defendant is ordered to pay costs.
Partial upholding of the claim, there is no order for costs.
Dismissal of the claim, the plaintiff is ordered to pay costs.
What our clients are saying
Lawyer Anna and her team are very professional, they handle things not only organized but also very efficient. Answer customer's questions very patiently. They helped us with immigration procedures and civil lawsuits are in progress in an orderly manner. Choosing them is our right choice!
Klev&Vera International Law Firm helped me to obtain residency permit in Spain and a tenant problem I had couple of months ago, first I worked with Anna who helped me to get the residency permit for me and my family. Anna is a brilliant lawyer, she is professional and has all the knowledge of Spanish law. Anna is responsive and patient to all the questions I had, great person. I was instructed to another member of the team because I had a tenant problem and in the middle of this pandemic situation the problem was done fast and perfect I am so happy that I worked with her. She is a excellent lawyer, explains everything clear and simple very professional. I would highly recommend everyone to work with them they speak good English. Anna and her team are highly professional, outstanding service thank you, I am sure we will work again👍👍👍

Klev&Vera, your English speaking lawyers in Spain.
Related news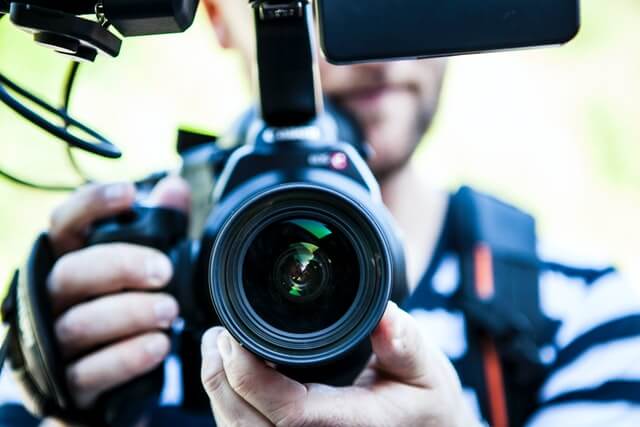 Insight into M.D. and Others v. Spain – How Does The Court Determine When Investigative Journalism Becomes a Violation of One´s Privacy? ...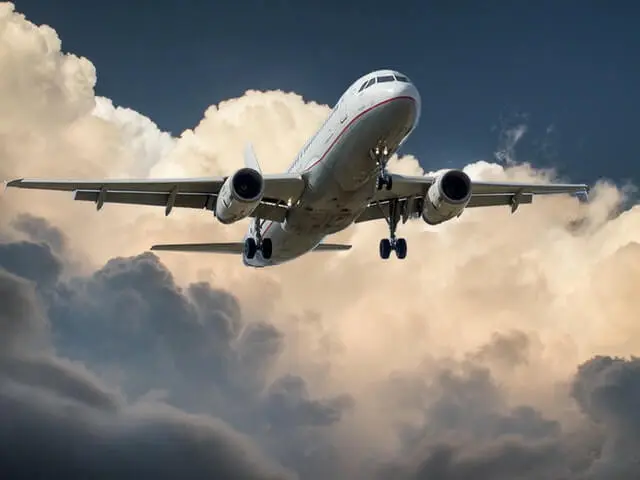 Recently, there has been an abundance of cancelled flights and chaos within many of the major airports within Europe and the UK. In particular, Spanish airports have been overburdened with a surplus of passengers due to the shortage of staff.… ...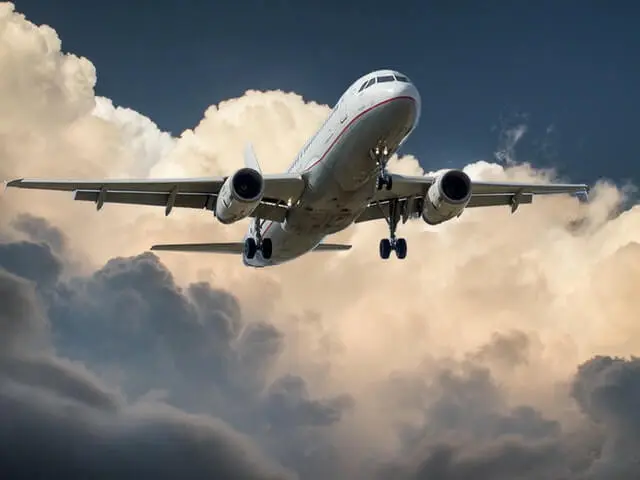 In Spain, all lawyers have the same title, "Abogados." Unlike in some countries, there are no distinctions between solicitors and barristers. The same attorney that drafts your contract can represent you in court if that contract is breached. ...